Akamina Technologies is an engineering company specializing in advanced software and product development for hydraulics and coastal laboratories. We apply computing technology and engineering know-how to solve challenging problems. Combining technical expertise, creativity and discipline, Akamina Technologies has helped clients to develop solutions for large wave tanks to small research labs with small flumes.
We see great potential in the use of modern micro-controllers to provide the processing platform for a variety of devices. Micro-controllers combine a powerful processing core, memory and a vast array of peripherals on a single, low-cost integrated circuit. Our AWP-24-3 Wave Height Gauge is an example of advanced instrumentation that is possible using a micro-controller. We intend to continue to add additional innovative products while working with our clients to help them release theirs.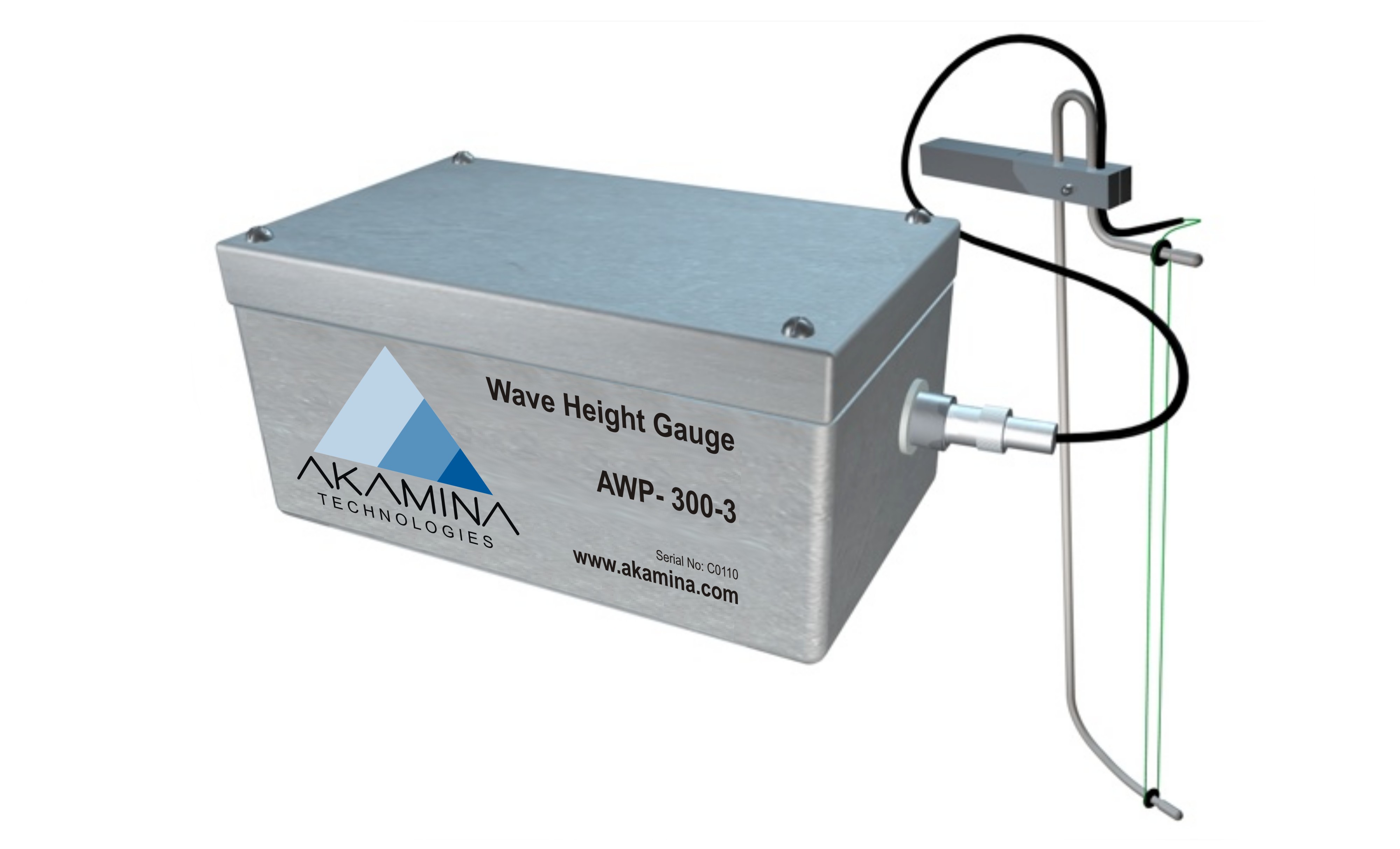 NEWS
Fall 2014 - WaveGen-Studio and the ADQ-1000 now available; Akamina's own data acquisition solution.
June 2014 -
Akamina releases the AWP-300-3 ,a wave height gauge with a CAN Bus digital interface; ideal for use with wave absorption systems.
May 2014 - Akamina releases the AWP-24-3 ,with all of the advanced features of the AWP-24-2 with the option of an externally mounted Push-Button and Status and Power LEDs making it possible to configure and monitor the AWP-24-3 without opening the enclosure AWP-24-3-E .
January 2014 - Akamina acquires an exclusive licence to GEDAP - Generalized Experiment control and Data Acquisition Package - developed by the National Research Council Canada. GEDAP is a well-proven, complete software solution for physical modelling in hydrodynamic laboratories.
December 2012 - Akamina releases the AWP-24-2, the next generation of capacitance wave weight gauges with one push button configuration.
July 2012 - Akamina completes the design and the successful installation of 56-segment wave generator control system upgrade for EDF - Laboratoire National d'Hydraulique et Environnement (EDF-LNHE) in Chatou, France. The upgrade included custom control hardware and software as well as data acquisition hardware and software.

March 2012 - The Coastal Engineering Department at the National Autonomous University of Mexico (Universidad Nacional Autónoma de México) chooses the AWP-24 wave height gauge from Akamina Technologies for their hydraulics laboratory.
March 2012 - Delivery of CANbus Wave Height Gauges for use by NRC Ocean, Coastal and River Engineering for Active Wave Absorption.

December 2011 - After extensive evaluation, IH Cantabria, one of the premier environmental hydraulics institutes in Europe, has chosen the AWP-24 Wave Height Gauge from Akamina Technologies for their hydraulics research laboratories.
November 2011 - Akamina designs new signal conditioning unit and control system for an Ottawa-based environmental research company.
October 2010 - Spend less time calibrating and more time measuring. Akamina Technologies is now offering the only wave height gauge on the market that thanks to its unique digital technology and innovation does not require frequent calibrations.
July 2010 - The Department of Ocean Systems Engineering at the Korea Advanced Institute of Science and Technology (KAIST) chooses the AWP-24 Wave Height Gauge from Akamina Technologies for their wave research laboratory.